This post is a follow up to my video last week with Part I of healthy fats to stock in your kitchen. I've included both animal and plant-based fats in this video because I personally eat both and I recommend them for your most joyous health! You see, every single cell in your entire body is made up of a lipid layer and you need both types of fats – from animals and from plants. 
I still remember my days in marketing before I became a nutritionist thinking that all fats were bad even though I knew butter tasted wonderful. I don't avoid butter now but I used to because I was afraid of fat. I typically use ghee as you'll soon learn in my video because it's just easier for cooking and it has such a wonderfully rich taste. You can learn how to make ghee right here. Plus ghee is rich in butyrate which is essential for a healthy gut microbiome. 
Here's part two of my favourite fats and I've outlined some brands I love below.
These are the fats I talk about in my video
First off, I love sardines but I didn't always love them. I started eating these when I became a nutritionist because they are an amazing source of omega-3 essential fatty acids which makes them very anti-inflammatory, they are an excellent protein source and even vitamin D ! When buying canned sardines I always look for the Ocean Wise logo because they are sustainably caught or farmed and not damaging the environment. We buy a variety of fish from arctic char to salmon, sustainbly caught shrimp and some canned fish, like sardines and salmon. You can read more about choosing the best fish in this post. 
Coconut Oil, Coconut Butter, Coconut Yogurt
I love coconut oil and coconut butter for everything from pancakes to making a hot drink like Maca Hot Chocolate nice and creamy.
This is the brand of coconut oil I buy the most often because it has a lovely coconut flavour. As for coconut butter, it's super easy to make yourself but I also admittedly buy it too (it's a bit of a splurge). I like the Artisana brand and Nutiva as well. Just an FYI coconut "manna" is the same thing as coconut "butter" and you'll see that on the store shelf too. You can read more about the difference between coconut oil and butter here. 
Since we are on the topic of coconut, have you tried these Collagen Chocolate Chip Snowballs? They taste like coconut macaroons and they are made with coconut oil and shredded coconut.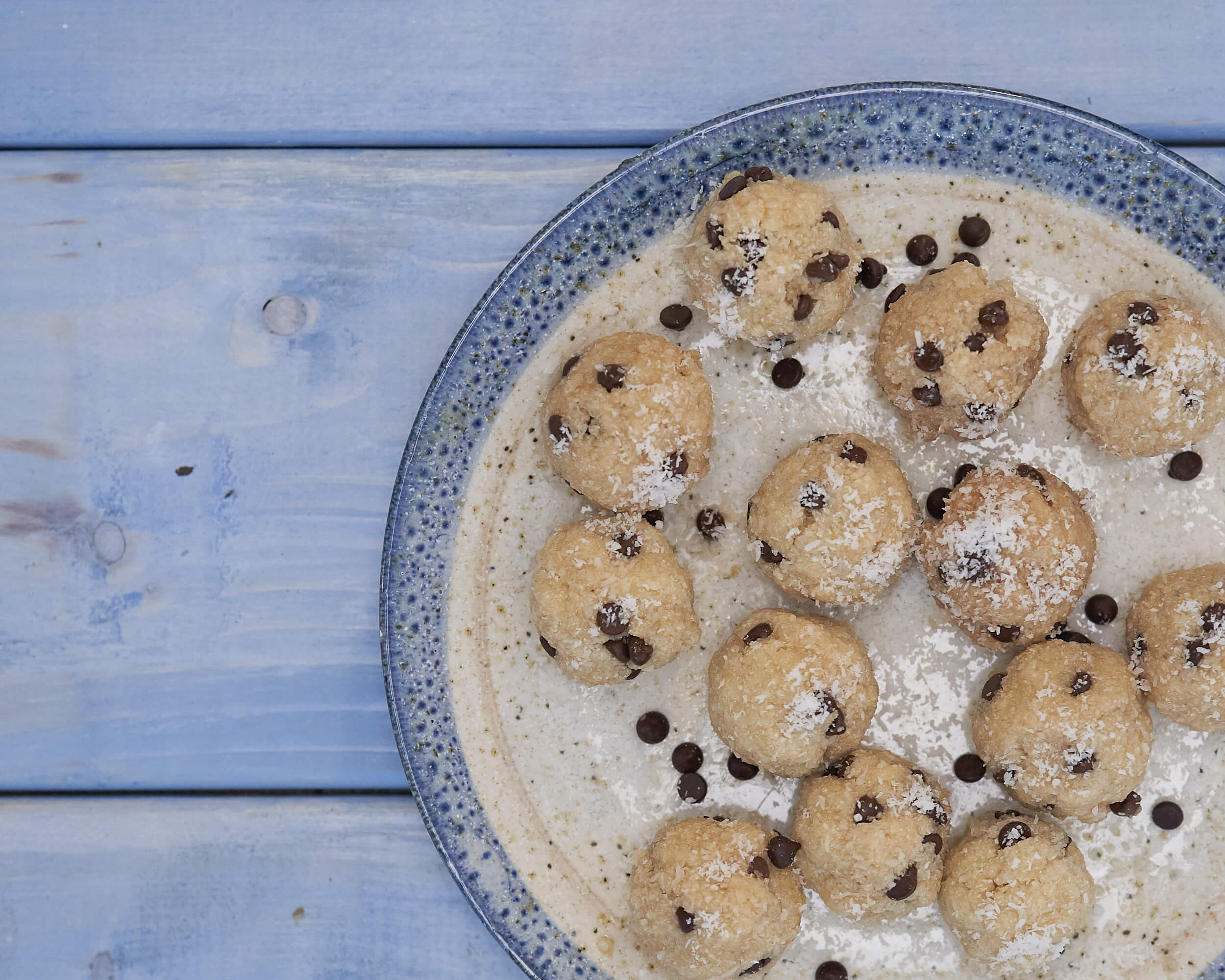 As for coconut yogurt, it's my favourite yogurt for smoothies , granola and to schlop on top of birthday cake! I love the brand Enjoyoso but it's also very easy to make coconut yogurt yourself! 
Hemp Hearts aka "seeds"
I love hemp. I go through a big bag of it about once per month. I use it to make everything from dip to pesto to crackers and sprinkle it in every salad I make because not only is it a great source of healthy fat called gamma linolenic acid which is heart-health friendly, plus great for skin and hair health but it's also a great source of protein. In fact, there is about 10g of protein in a 30g (single serving).  My favourite brand of hemp is Manitoba Harvest. 
If my recipes are any evidence, you know I love ghee! I make it with grass-fed butter because it's way cheaper to make it yourself than buy it. Once and while I buy it too. I use ghee to make these Sticky Carrots which are a joyous reader fave!
Feta cheese
I love adding goat or sheep cheese to big salads. I buy feta cheese from my local farmers market. You've always gotta read your labels because not all feta is created equal. I tend to avoid cow dairy based feta because it's not good for my eczema but the source of milk will always be listed on the label. Most health food stores will have goat or sheep milk based feta.
The original superfood! Eggs are one of the best brain foods around because they are an excellent source in good fat, protein, B12, iron, lecithin and choline. I love making frittatas and I almost always use eggs in baking because not only does does it add a good amount of protein but it makes baked goods stick together well like this Pumpkin Spice Cake – one of my most popular recipes from the fall of 2018!
When buying eggs, look for certified organic so that you know your purchase is supporting a farmer that follows strict organic standards for animal welfare. 
Now that you know some of my favourite plant and animal based fats, remember the key to a healthy diet is a wide variety of fats so even though you know I love ghee and coconut butter, remember to mix it up!
Any questions or comments please post below!
Wishing you joyous health!
This content was originally published here.