When I was a kid, my mom used to make an amazing meatloaf. I know it's not every kid's ideal meal, but damn it was tasty, and I loved it! It was so juicy, full of flavour and always satisfied our bellies. I remember the crispness of the crust like it was yesterday. My brother liked it too, and it was an effective way for my mom to get him to eat something healthy with hidden veggies. He was NOT a fan of veggies, and he used to hide them behind the fridge. I remember giggling about this when I was a kid and knowing his little secret.
I've created a totally plant-based version of that meatloaf with inspiration from my mom, and adapted a few ingredients from another recipe on the blog – Not Your Mama's Meatloaf . The sauce on this loaf is essential.
It is bursting with flavours from cinnamon, ginger and cloves which are warming to the core and incredibly rich in antioxidants.
You'll be so happy if you've got leftovers of the sauce so you can use it for dipping. And if you love this sauce, you're gonna LOVE my Best-Ever Homemade BBQ Sauce which is insanely good.
Beyond the sauce, this Magical Lentil Loaf has so much flavour in it from super healthful ingredients. Made from all simple and wholesome ingredients, this loaf is packed with nourishment!
Lentils are what replaces the meat that you'd have in meatloaf. But they are a wonderful addition because not only are they super easy to prepare but they are superfoods in their own right.
Health benefits of lentils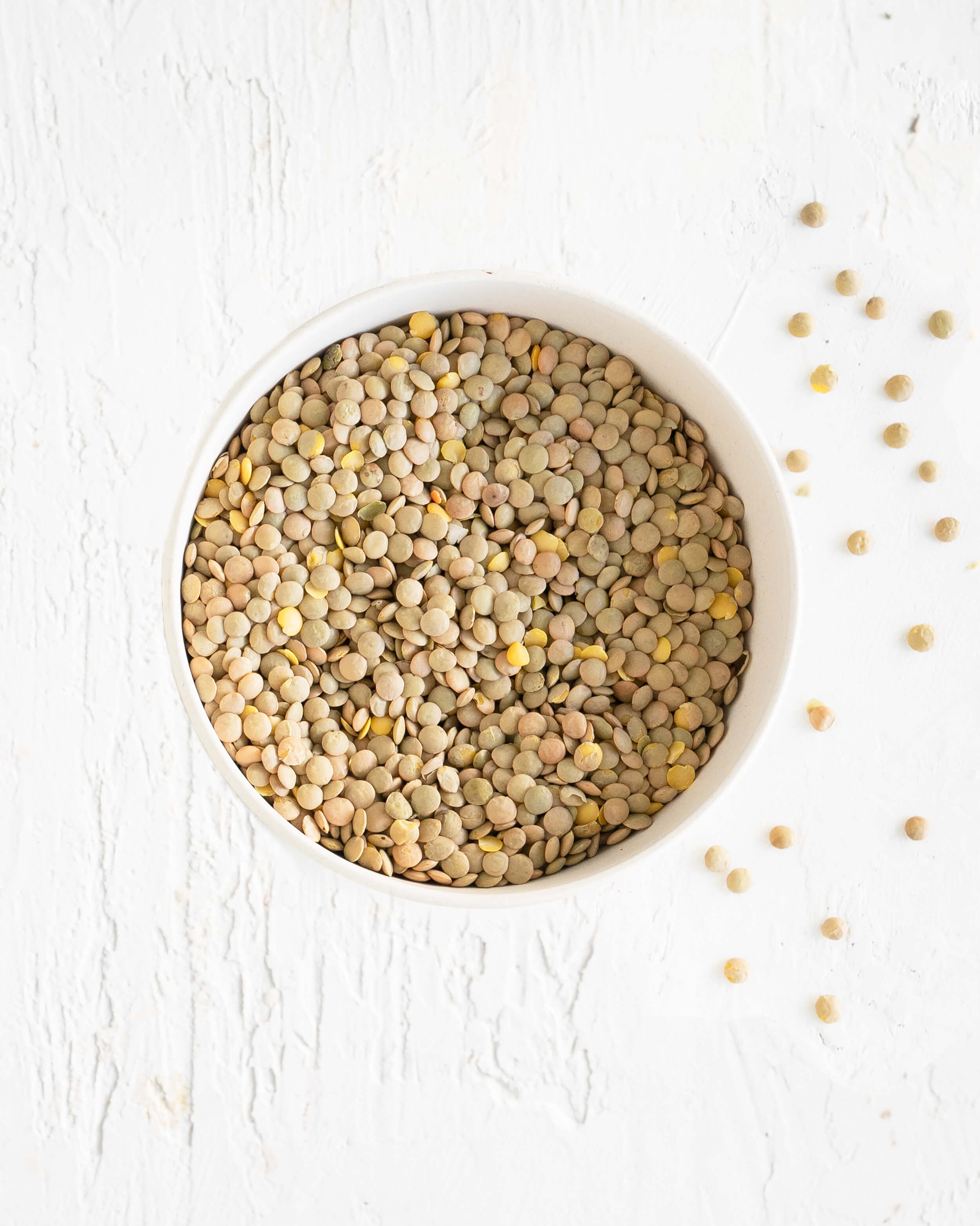 This recipe is…
More on the egg-free part… You've likely noticed that I use eggs in most of my baked recipes. I know many of you do not eat eggs or have kiddies with allergies, which is why I decided to make this totally egg-free. The flax egg works perfectly to bind everything together.
I love how easy this recipe is to put together. Green lentils cook pretty quickly and easily, and then you just have to sautee some of the veggies. Toss it all into your blender or food processor and give it a whirl!
Then just spoon it into your loaf pan and flatten it with a spoon. Magic really!
Here is the recipe for my Magical Lentil Loaf just in time for Canadian Thanksgiving!
Mains & Sides
Sign in or create an account to rate this recipe
Loaf
Glaze
Instructions
You could serve this alongside a big beautiful salad like my Juicy & Crunchy Kale Salad or my Roasted Cauliflower Salad – perfect for the season!
And then have my no bake pumpkin pie or pumpkin spice cake for dessert!
Whether you're celebrating Thanksgiving weekend in Canada or not, I hope this Magical Lentil Loaf brings magic to your lunch or dinner plate! I'm certain if you make this for dinner that you'll be looking forward to lunch the next day too with those yummy leftovers.
Enjoy friends!
This content was originally published here.