I wouldn't consider myself a lazy person, but I do like to get things done quickly and efficiently. The less time I spend making something, the more time I have to enjoy it nourishing my body. That being said, I still take great pleasure in creating recipes for my family and you (speaking of which, have you tried my cauliflower tacos? ) but I don't want to be a slave to my kitchen.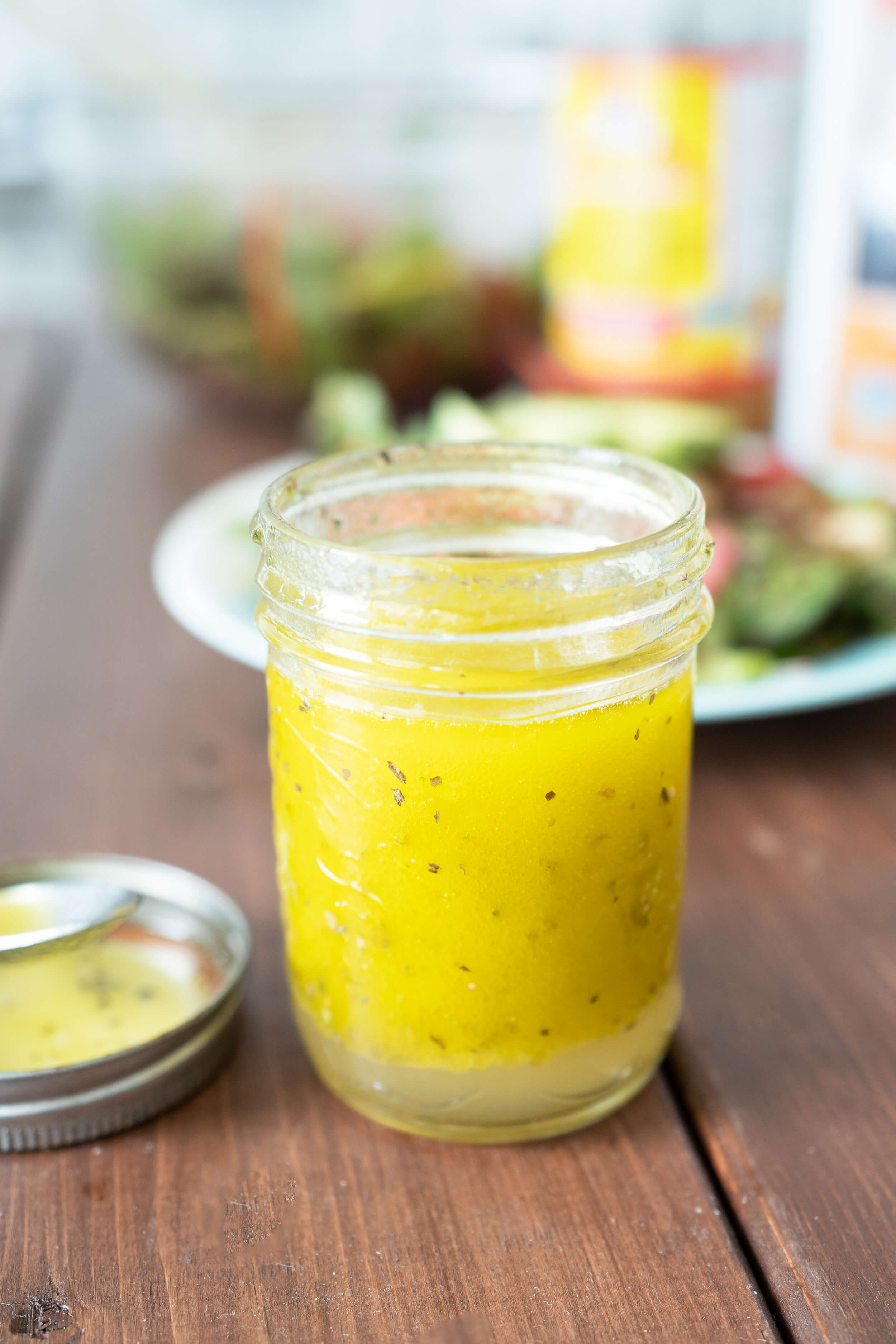 When I was on a serious turmeric latte kick (like nearly every day in the winter) I came up with the Lazy Lady Latte which was a huge hit. It tastes incredible on ice too. This got me thinking about other recipes I could put a "lazy lady" spin on.
As you may know, I eat a salad every single day throughout the entire year. Of course, what I put in my salad changes from winter to summer but having a delicious salad dressing is a year-round must. In this video, I show you how to make my Lazy Lady Salad Dressing, which you'll soon discover, is just as easy as using bottled salad dressing and much healthier too!
As I talked about in my video, apple cider vinegar is a fermented food (your microbiome thank you) and it's a major superfood. Here are some benefits of this wonder food:
Apple cider vinegar is made from fermented apples. Go for the raw, unfiltered kind, and reap the benefits of the "mother," strands of gut-friendly bacteria that give the vinegar a cloudy appearance.
Apple cider vinegar adds good bacteria to your gut, facilitating digestion and aiding vitamin and mineral absorption.
It contains potassium (an electrolyte that helps keep sodium levels in check) and magnesium, which helps boost energy levels and calm nerves.
This recipe is:
Here's the full recipe for my Lazy Lady Salad Dressing:
Salad & Snacks
Sign in or create an account to rate this recipe
Ingredients
Instructions
If you want to make a large portion, then just make sure you keep the ratio of 3 parts olive oil to 1 part vinegar as a general rule.
The salad dressing can be stored in a dark cool place like your kitchen cupboard. If you put it in the fridge, the olive oil will solidify so you'll need to let it come up to room temperature before using. 
I made a crunchy and delightful salad for two that I tossed with my Lazy Lady Salad Dressing. I topped it with some goat cheddar (basically goat cheese that is hard like cheddar cheese without any cow dairy) – it's oh so good!
You could enjoy this salad dressing on any of these salads:
If you're looking for more salad dressing inspiration, you can find a ton of unique salad recipes in my FREE Sensational Salad Guide! 
Here's the full recipe for the salad:
Sign in or create an account to rate this recipe
Ingredients
Instructions
Serves 2
This salad is crunchy, fulfilling and full of colour! It is rich in vitamin A, C, folate, minerals such as iron, potassium and magnesium.
What are your favourite summer salads?
Have a joyous week!
This content was originally published here.