When I got my bangs cut about 8 years ago, I immediately went to the drug store to purchase dry shampoo on advice from my hair stylist. Dry shampoo is essential when you have bangs especially if you don't want to wash your hair every day! It's also essential if you're currently washing your hair every day and you want to save time, and water.
So I grabbed the first bottle I saw without even thinking. The next morning when I woke up with greasy looking bangs, I sprayed the dry shampoo in my hair and was totally grossed out by the fragrance of the product. I read the ingredients label and was pretty horrified when I realized what was in it and slightly embarrassed with myself I would purchase a product in an aerosol spray can – what was I thinking!?! Read this post to find out what's really in your dry shampoo!
From that day on, I made my own because there was nothing even remotely clean on the market. A few years later I shared this wonderful DIY dry shampoo from Kathrin (who is an eco-beauty guru) and after months of research and development we created our very own dry shampoo for you which you can find in the shop. It is even more effective than the DIY recipe , plus it has ingredients that support healthy hair.
what is Dry Shampoo and how does it work?
Dry shampoo works by absorbing the oils in your hair that otherwise weigh it down and make it look greasy. It also provides volume to thin or limp hair and allows you to go longer between washes. It's exactly what it sounds like, a shampoo in a powder form that you sprinkle in your hair and it acts as an effective de-greaser so you don't have to wash your hair with liquid shampoo.
Since it helps you go longer between washes this both benefits your hair (less exposure to water and less heat drying) and good for the environment because you'll use less water. It's an effective way to do a hair detox! Put it to the test with the Joyous Health Natural Haircare Challenge!
How to use dry shampoo
Since I realize that not everyone knows what dry shampoo is or how to use it, we created this little video tutorial to show you how the many different ways to use it from bangs to curly curls like my hubby Walker has!
If you try out our dry shampoo, make sure you use the hashtag #thisishowidryshampoo and tag me @joyoushealth, I can't wait to hear what you think and see how you use it!
As you can see there are a couple of different ways to use it.
Option 1: Sprinkle it anywhere on your hair and work it through your hair with your fingers. Leave it overnight. Wake up and give your hair a good brush.
Option 2: Sprinkle the powder throughout your roots and let it sit for a few minutes, allowing it to absorb oil and revive your hair! You may notice tiny beads where the powder has collected the oil—don't worry, you can brush these out. This is the de-greasing power of the dry shampoo in action
What makes the Joyous Dry Shampoo awesome?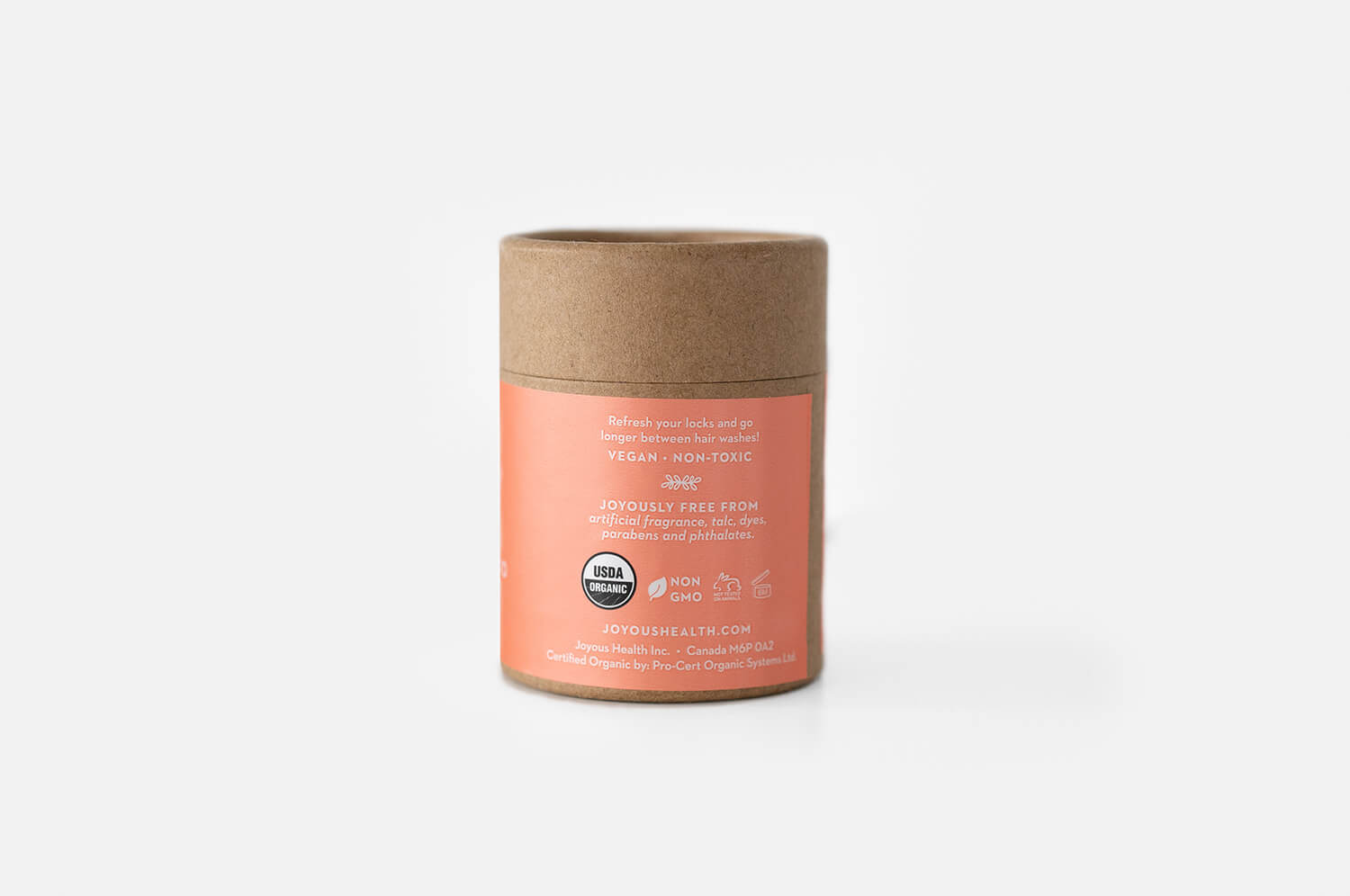 Also just as important is what is NOT in our dry shampoo:
There is nothing harmful to you or the environment, period. And it works. You can read reviews here! And you can hop on over to my Instagram and see how I've only washed my hair once and I've been in Austria for 2 weeks!
View this post on Instagram
Since most dry shampoos on the market only work for light or blonde hair, I created both a "dark" and "light" formula. The dark is for brunettes, black hair and auburn hair. Light is for platinum, pink, light blue, strawberry blonde and blonde hair. 
There you go! I hope you enjoyed our little video tutorial between myself, Rachel and Walker with his hair flip, lol.
Can't wait to hear what you think of this new joyous product! If you didn't already know, we also have a shampoo and conditioner. 
Have a joyous week!
This content was originally published here.