Is #SundayMealPrep the new #SundayBrunch? I think so! I love seeing all the different meal prep's take over my instagram feed on Sunday evenings!
After I post my #SundayMealPrep, one of the questions I get asked a lot is 'How do you make all of that food and meal prep so much?' Well, I must admit, it has taken me some time to build up these skills, along with lots of practice. But like everything else, practice makes perfect (and I'm still not perfect and I'm still learning!).
I've experimented with the times I go grocery shopping, what days work best to prep recipe favourites to prep! 
Making meal prep work for you and your lifestyle will keep you coming back for more. I now can't live without it!
 Meal prep to me is just as important as sleep.Without it, I feel so off and not ready for my week ahead. But no matter what variable I change up, one thing that is key for a successful meal prep is being (and staying!) organized.
That includes organizing the days you're going to eat, meals you're prepping for, the recipes you're going to make, your shopping list and even the order you're going to be making your meals. A solid plan of action can help you pull off a rewarding meal prep in no time and soon enough you'll be a meal prep queen or king!
Whether you're meal prepping for the first time this weekend or a true meal prep rockstar, below are 4 key tools that have helped me organize my prep from start to finish. They make my prep smoother, keep me on track and make the most of my time in the kitchen.
4 Tips To Organize Your Meal Prep From Start To Finish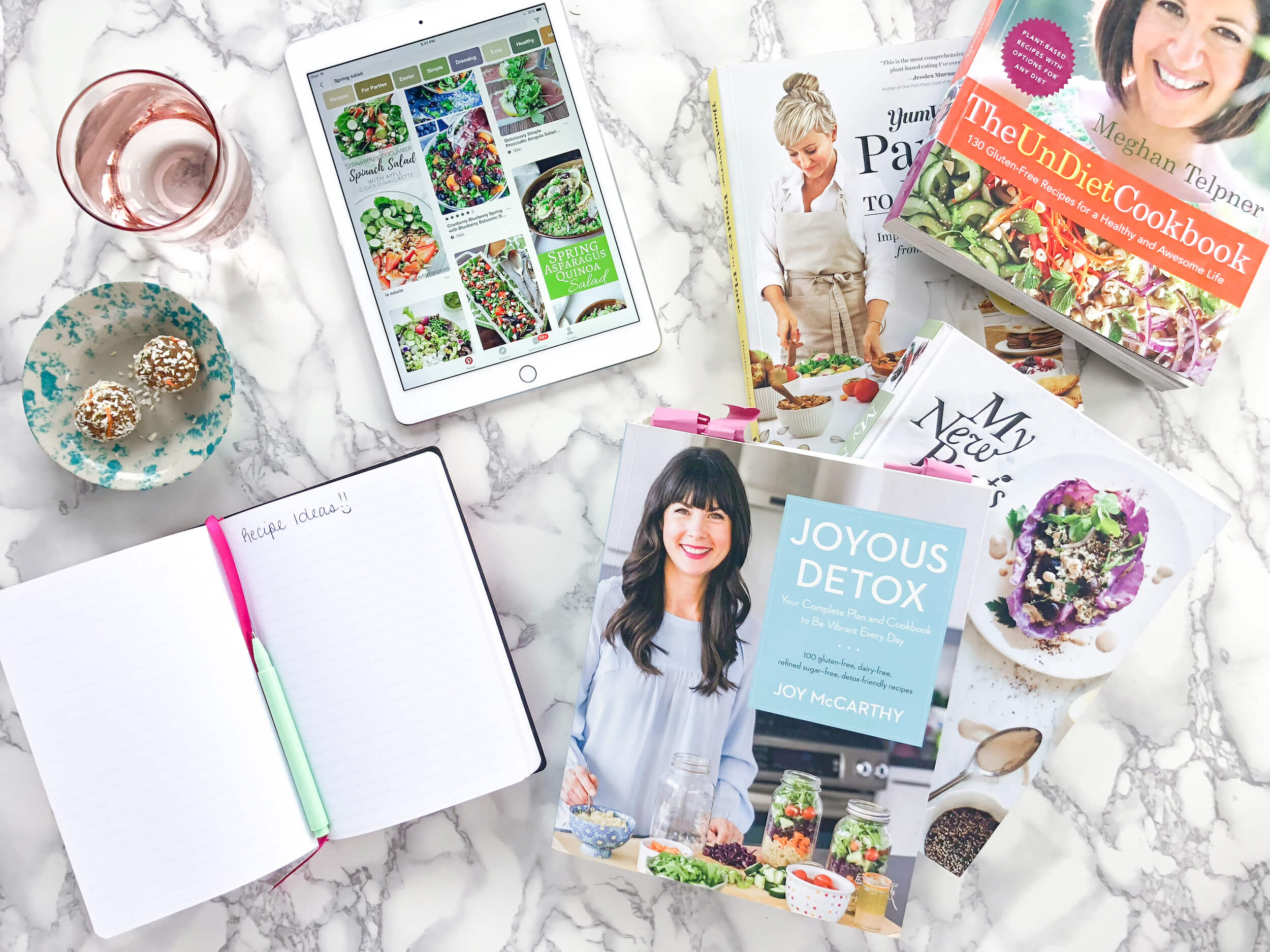 1. Organize your space
I think it goes without saying, that the most important step before even getting into meal prep is cleaning and organizing your pantry and kitchen space. Taking the time to label, stock and tidy up your space will cut down on meal prep time significantly. If there is no organization to your kitchen, or designated areas where you keep pantry items, spices or kitchen equipment; prep can become overwhelming and much harder then it needs to be.
Organizing your Tupperware and food storage containers are also a must. Shuffling through a jam-packed drawer of odd lids and containers trying to find a matching pair, wastes so much precious prepping and clean up time.
Takeaway Tips:
2. Recipe Hunting + Meal Planning your Week
Start by looking at your week ahead and planning out the meals and days you'll be prepping for. This means locking down Monday to Friday's, breakfast, lunch, dinner, snacks and even drinks too! I also make sure to mark the days or nights I have lunch or dinner plans with friends and family. This ensures I don't make too much food for the week and I spend less time in the kitchen.
When creating your calendar, consider your lifestyle and weekly routines. Some people like to consider their prep week from Monday to Friday, and on weekends it's all about working around your plans, going out or eating leftovers. Or you can include prepping for Saturdays and Sundays – it's all about, what works best for you!
The more you make prep work for you, the more you'll continue to do it!
Once you know what days of the week and specific meals (breakfast, lunch and dinner) you'll be prepping for; along with how much time you're giving yourself to meal prep, it's time to find your recipes (this is my most favourite part of meal prep!).
These days it's not hard to find recipe inspiration. Sometimes, you may even feel like there's too much inspiration! But keep it simple and remember, make the foods you love and meals that match your skills in the kitchen. Some of my go-to's where I always turn are online websites like Pinterest; I'm always pin'ing because you can make specific boards for your prep, and pin any kind of meal and come back months later.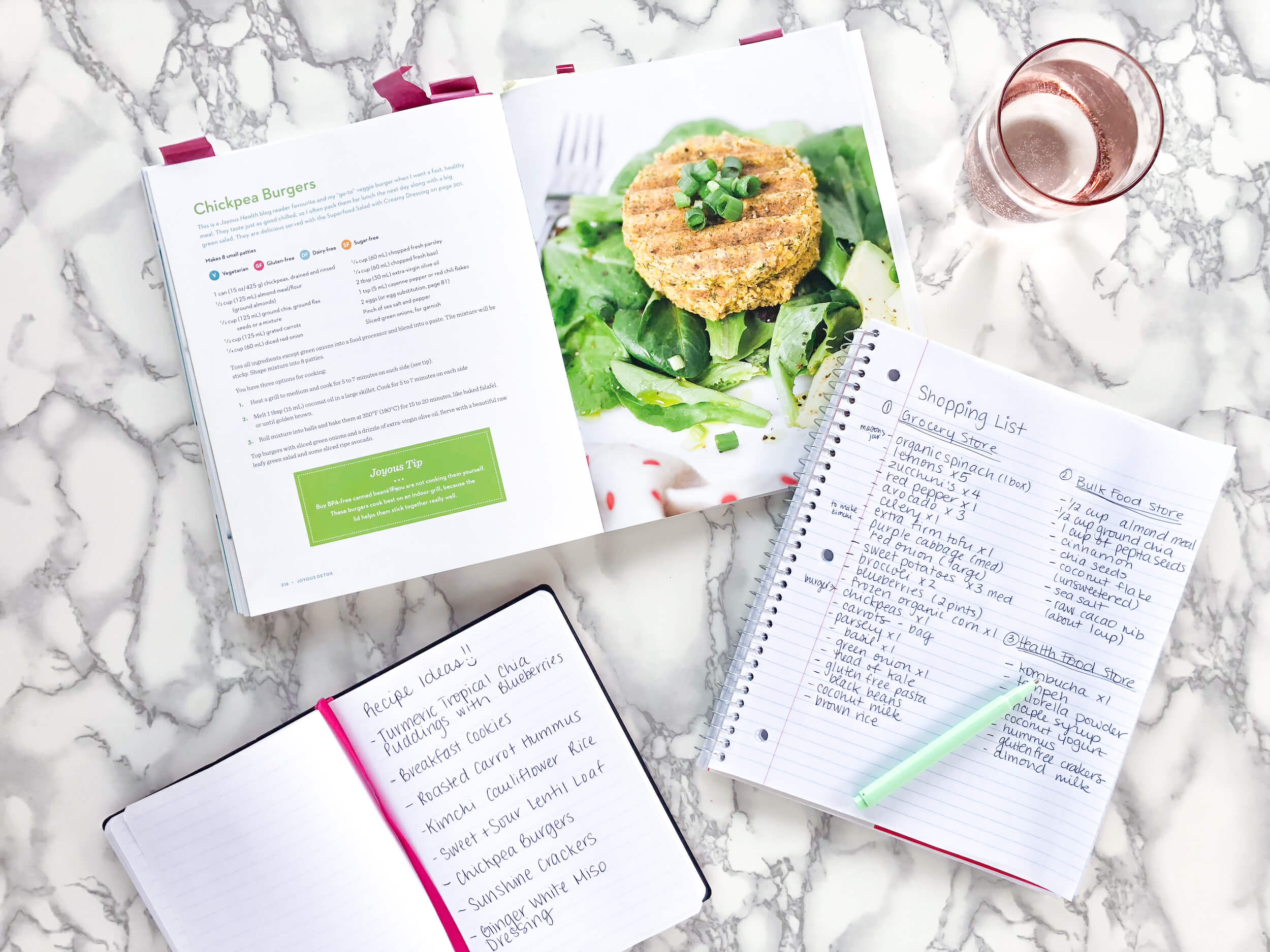 Another resource I turn to are my cookbooks. I tag all of my favourite recipes with post-its, and turn to these gems every single week! Another source of recipe inspiration are food blogs. They inspire me, make me drool and I know the content matches my particular diet and skills in the kitchen!
Last by not least, my absolute favourite and my ultimate go-to these days for inspiration is Instagram! It's literally updated every minute, I can follow accounts that I'm interested in, and you can now follow and search specific hashtags. So if you're looking for a specific dish or dietary preference like '#plantbased', '#paleo' or even '#mealprepideas' this can be a fantastic resource! I even sometimes try and recreate meals from my favourite restaurants, although this usually requires a little more time in the kitchen but when you get it right, it's totally worth it!
One important thing to keep in mind while looking for inspiration – the recipes and meals you select, need to be realistic.
They need to work with your lifestyle, the amount of time you've planned for meal prepping, number of family members you're prepping for and even your personal taste buds.
Don't make meals you're not going to eat or meals that include ingredients you're not familiar with or haven't tried. There's loads of time to get creative in the kitchen but when starting out, keep it simple and build from there. Meal prep is just like getting back into the gym, you must build those kitchen muscles and over time they'll get stronger and stronger!
Takeaway Tips:
3. Make your Shopping List
You've locked down the recipes you want to make for the week and organized your meals. Now it's time to make your shopping list! This step is a meal prep-must. I personally like to go through each recipe to make sure I don't miss a single ingredient.
There is nothing worse then being in the middle of making a meal and realizing you forgot a key ingredient. I've learned this the hard way, so going recipe by recipe seems to be the system that works for me. I would carve out a good 30 minutes to do this task, to be thorough and make sure you don't miss anything.
While writing out each recipe, make sure you check your pantry, spices and fridge as you write your list. This allows you to check off the things you do not need to purchase and ensures you only buy the things you don't currently have.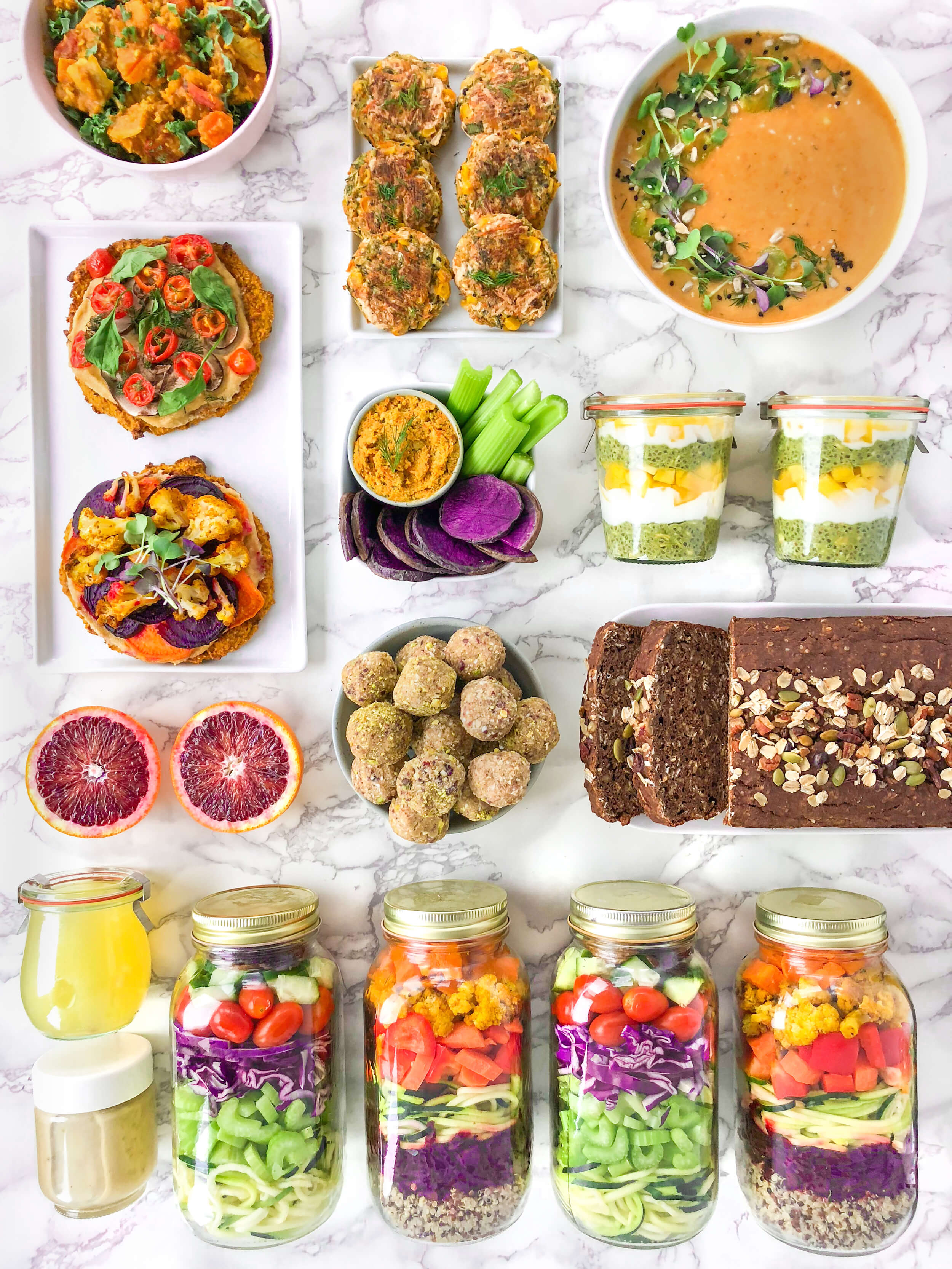 This is a great routine to get into to keep stock of your pantry so you never have to go without a staple ingredients or aren't buying too much of anything. Things like coconut oil, avocado oil, brown rice, lentils, nuts and seeds are the items I go through quite a bit, so I make a point of checking these items week to week, on top of my meal prep list.
Be as specific on your shopping list as you can and include sizes and quantities as well. Sometimes I even write little notes on my shopping list of what the vegetable or items will be used for. I do this in case the grocery store is out of stock, so I can think of a quick swap for the ingredient. For example, if the recipe calls for a butternut squash and they don't have any, I can easily swap that for sweet potato! 
Takeaway Tips:
4. Plan of attack (a.k.a The Prep Schedule!) + Finally Meal Prepping!
Once you have finalized the recipes you're going to make for the week and have determined what you need to buy, next up is planning the time around when you're going to go grocery shopping, when you're going to wash, cut and prep your ingredients and finally, make your delicious eats!
There is no right or wrong way to do this. It is all about balance and what works best for YOU! But what you need to do is make sure you make the time in your calendar to prep and create a habit and routine around it.
Make meal prep a non-negotiable like any other important meeting, appointment or valuable thing you schedule into your week. If you don't do this, there's a good chance it will not get done.
Start by mapping out your meals including what needs to be made and which days you will be doing the prep. If you have multiple family members or helpers, you can also make note of who will be in charge of completing each task. I have a routine of going to the grocery stoer on Friday after work or as soon as the store opens on Saturday mornings so I don't have to endure those hectic line ups!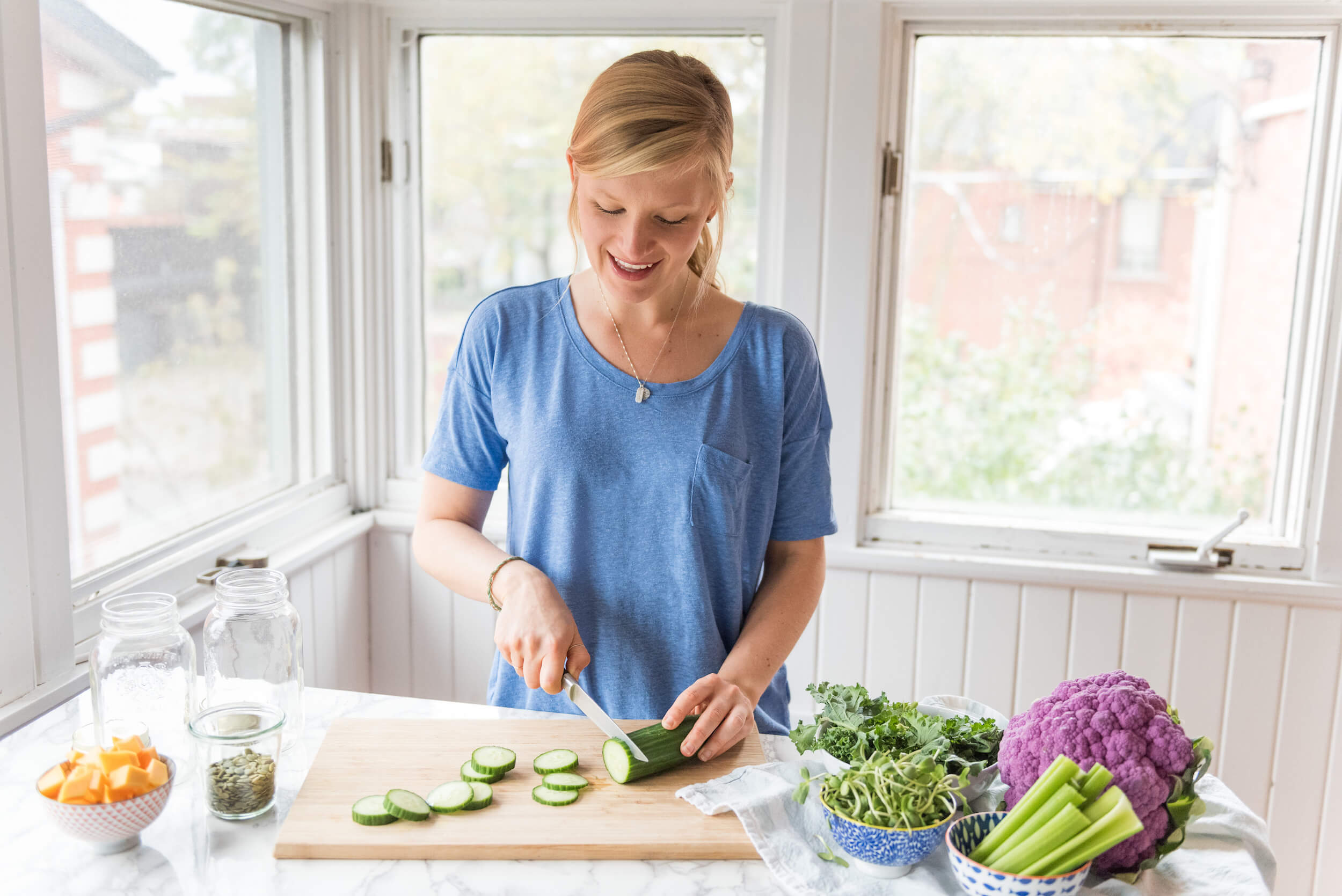 I always, wash, cut and prep my items as soon as I get home from grocery shopping. Then depending on my weekend, I'll prep for 2 hours on Saturdays and 2 hours on Sundays or 4-5 hours on just Sundays. I prep as much as I possibly can and then do a small prep again on Wednesdays or Thursdays.
I know this sounds like a lot but rememeber, everyone's prep will look different based on their unique schedules, lifestyles and time they're willing to put into the kitchen. I personally LOVE spending time in the kitchen and creating new recipes, so sometimes I might even prep for up to 6-8 hours!
Takeaway Tips:
I hope these tips can help you slowly become more organized and make the most out of your time to prep in the kitchen. The most important take away, is to make sure you base your meal prep organizational skills off of a schedule and lifestyle that works for YOU. Everyone is different and once your get into your own routine, you'll find meal prep to become a necessity that makes your day-to-day life a whole lot easier! 
What's one of your favourite dishes to meal prep?
This content was originally published here.